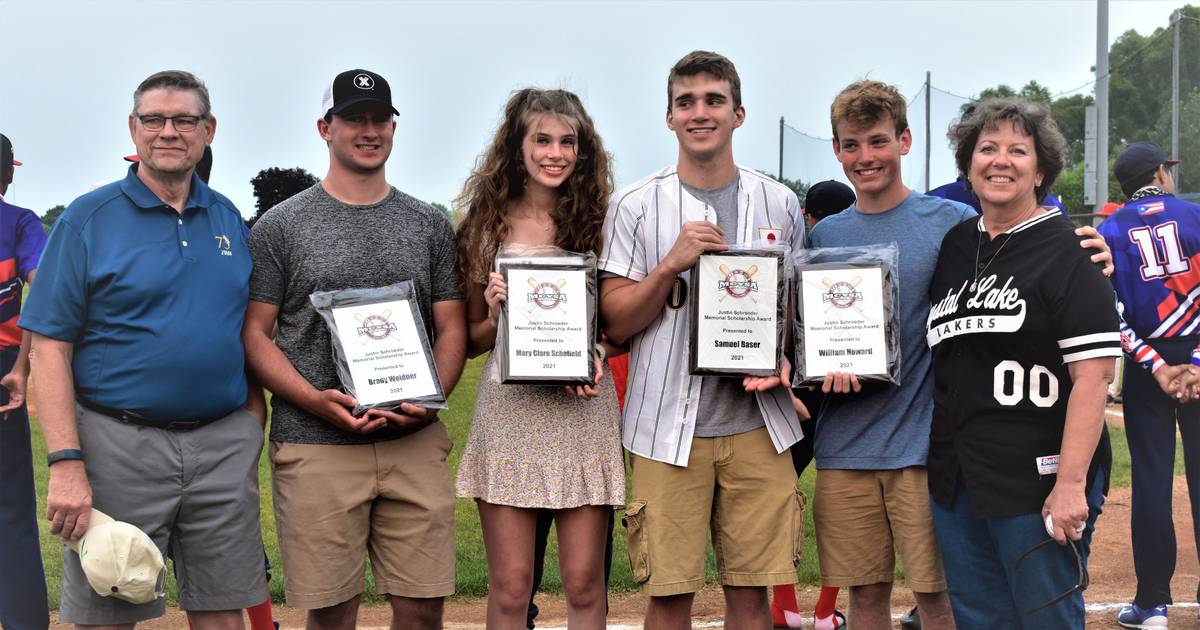 'A Humble Experience:' MCYSA Scholarship Program Celebrates 20 Years – Shaw Local
Rich Naponelli never imagined the impact the MCYSA Summer International Tournament Scholarship Program would have on so many families over 20 years when he first joined the group.
Naponelli hadn't even anticipated the 20-year program.
But what started as a program that rewarded a few baseball players with college scholarships every year has grown into a program that celebrates 20 years at this summer's tournament, having awarded nearly $100,000 to local players, volunteers and members of the host family.
"It's a lesson in humility…", said Naponelli, who chairs the programme. "We have been fortunate to have a successful tournament throughout these years, which generates revenue and generates scholarship opportunities."
[ 2022 MCYSA summer tournament: Session No. 1 schedule ]
Naponelli joined as president when the program began in 2003 after serving on the tournament board. The council began awarding two scholarships to local paymasters each year. The scholarships were expanded to six recipients five years ago to include four players, one volunteer and one host family member.
Each year, approximately 20 applicants submit their applications and essays outlining why they should receive a $1,000 scholarship. The five-member committee reviews essays and applications and reviews the school activities each contestant participates in, their involvement in the community, their participation in the tournament, and what it means to them.
The scholarship was renamed in honor of Justin Schroeder shortly after the former Crystal Lake South student died in a car accident in April 2003 at the age of 20. Her parents Kevin and Cathy attend the ceremony every year.
The 2022 honorees include players John Ahler (Marian Central), Jack Hayden (Marian Central), Zackary Michaels (Crystal Lake South) and Joey Scaravalle (Crystal Lake Central), volunteer Mitchell Helm (Crystal Lake Central) and member of the Avery family. Crab (Woodstock North). The recipients, all of whom must be enrolled in an undergraduate college within the next year, will be presented with their scholarships on July 21 at 7 p.m. during the opening ceremony of the second session of the tournament.
Crabill and her family have welcomed team members from different countries since 2015. At first, she wasn't open to the idea, but once the first players arrived, she quickly changed her mind.
"During those two weeks, they became like big brothers," Crabill said. "I wouldn't change that for anything in the world. Saying yes was amazing.
Crabill recently graduated from Woodstock North and will attend Loras College in Dubuque, Iowa. She was grateful to win a scholarship after what the tournament meant to her.
"To be able to watch the championship, to watch the games happen, it takes a lot of time," Crabill said. "Just being able to host a few kids and help them play here, to get that (a scholarship), that helped a lot and it made me feel that helping those kids is even more special."
The scholarship program has grown over the years, but the mission to help those who love the tournament and their community has continued.
Helm has been an umpire since age 13 and referees the tournament as part of the Fox Valley Blues, a local officiating organization.
Helm knows how important tournament and scholarship programs remain to so many local families.
"The fact that it's been going on for 20 years is incredible," Helm said. "Hopefully they can do another 20 years."
This sense of community is why the scholarship program is so important to committee members and recipients. Most of the committee members have been involved with the program from the beginning and cherish the opportunity to give back to the community.
"It was a fun process," Naponelli said. "It's not work, that's for sure."