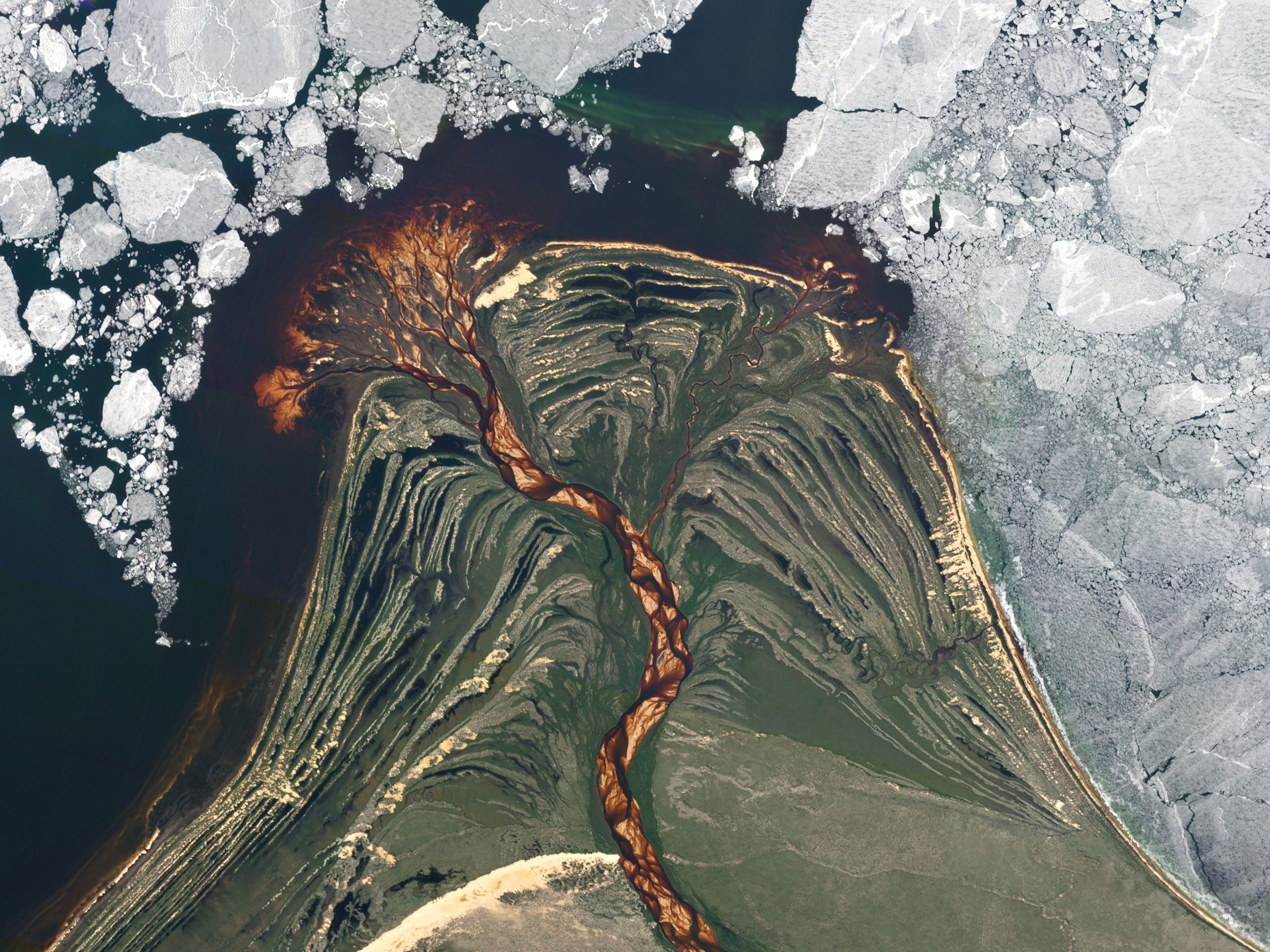 Academia researchers generate breakthrough discoveries with Planet Data
Planet's education and research program provides researchers, scholars, and scientists with the ability to see changes on Earth in real time. In the hands of these experts, our satellite data helps power models, reveal planetary changes, and provide spatio-temporal information in various academic fields. Our Planet team was thrilled to see the wide range of places and topics that these innovative researchers have chosen to explore. Learn about their exciting findings using Planet data:
cultural heritage
Dr. Adam Smith at Cornell University uses high-resolution SkySat to better understand the destruction of cultural heritage sites in regions around the world.
"Archaeologists from Cornell and Purdue University are using SkySat imagery to monitor hundreds of cultural heritage sites at risk due to the Nagorno-Karabakh conflict between Armenia and Azerbaijan. In 2020, Planet imagery enabled Caucasus Heritage Watch (CHW) to detect the destruction of historic cemeteries, damage to museums and churches, and emerging threats to the integrity of many monuments," said Dr Smith. "CHW's findings were recently used as evidence in a case before the International Court of Justice, contributing to an important decision that sets a new precedent for the protection of cultural heritage worldwide.
Vegetation growth
Dr. D. Ichikawa at the Satellite Remote Sensing Research and Application Center of Yamaguchi UniversityJapan observes active rice paddies with PlanetScope data.
"We use PlanetScope data to estimate the growth status of rice and to map active rice fields in Yamaguchi Prefecture in Japan. Using the PlanetScope ortho tiles showed a significant improvement in our estimation of rice growth indicators as vegetation indices and mapping accuracy. PlanetScope has great advantages with high observation frequency and 3 meter spatial resolution compared to other MS optical satellites. Another challenge of our research is the integrated use of satellite and SAR data from the optical constellation to monitor the soil-vegetation productivity of agricultural land. PlanetScope optical constellation and SAR data were processed and analyzed for the agricultural area of ​​central JAVA in Indonesia. PlanetScope enables multi-temporal analysis with Sentinel-1 SAR imagery for three planting seasons in this region.
Ecology
Dr. Kyle Cavanuagh at University of California – Los Angeles works with data from PlanetScope to quantify and measure the extent and health of kelp forests off the coast of Northern California.
"We used Planet imagery to map kelp cover along the coast of Sonoma and Mendocino counties following a 2014 kelp forest collapse. significant negative impacts on the ecology and economy of coastal northern California," explained Dr. Cavanuagh. "We developed a method to map the kelp canopy from PlanetScope imagery and created annual kelp maps between 2016 and 2021. This data allowed us to find 'kelp refugia', small areas that may have persisted in the face of the regional kelp collapse. We have also documented a partial recovery in kelp abundance between 2020 and 2021."
Air quality
Dr. Michael Bergin and Dr. Tongshu Zheng at duke university use PlanetScope's high spatial and temporal resolution to identify hazardous particles known as PM2.5 in urban spaces.
"[Our paper] shows neighborhood-level hotspots [of PM2.5] in Delhi," Dr. Bergin explained. "Planetary Data is going to be revolutionary in characterizing air pollution in a way that will result in mitigation strategies that will significantly improve human health. The overarching theme is that using Planet Data with recent advances of AI will result in a much cleaner environment and a healthier world.
Sustainable agriculture
Dr. Elia Scudiero at University of California – Riverside and his research group use PlanetScope and SkySat to monitor agriculture in the southwestern region of the United States.
"The University of California – Riverside is leading a USDA-funded multi-state project on artificial intelligence to support sustainable agriculture in the Southwestern United States. UCRiverside leverages information from PlanetScope images to: map high-resolution soil properties, estimate crop water needs, and map crop types in real time, which will help growers reduce the environmental footprint of irrigated agriculture," Dr. Scudiero said. Additionally, UCRiverside uses data from PlanetScope and educational material from Planet to train students and post-docs in agricultural data science."
Deforestation to nuclear reactors
Dr. Jennie Murack at MIT uses PlanetScope data for a range of projects from monitoring nuclear reactors to urban development.
"Planet has been a valuable research tool for our students, staff and faculty. It provides access to consistent, regularly collected imagery at a higher resolution than is available through other sources," Murack said. "The data has been used by nearly every department on campus for projects ranging from monitoring nuclear reactors to assessing deforestation to exploring building renovations in cities."
Every month, researchers use our data to bring new knowledge to this world, ask bold questions, advance modern science, and expand our understanding of society and the planet. We are honored to support scholars in their pursuit of this knowledge, and we look forward to featuring other researchers soon.
Learn more about how Planet's education and research program could help you with your research here. Be sure to check out our Publications page to see published academic papers using Planet data, and don't forget to follow us on Twitter to see the latest articles featured on #ScienceWednesday.