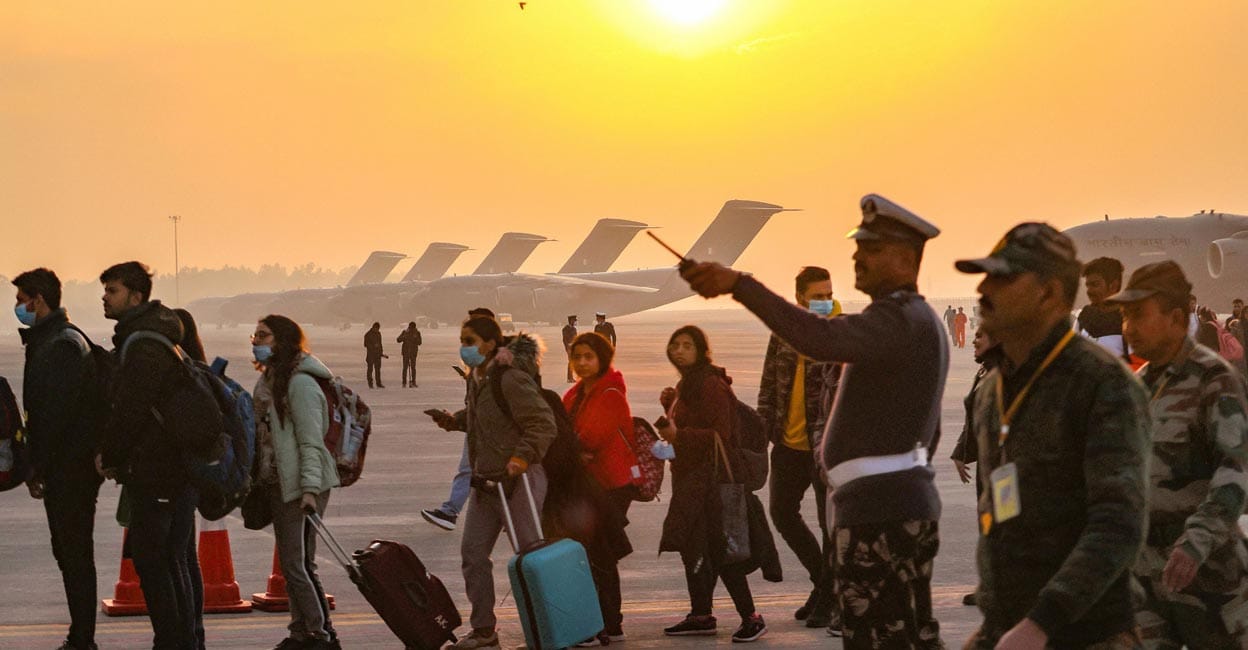 Academic mobility program for students returning from Ukraine
The National Medical Commission has certified that medical students who returned from Ukraine can continue their studies in 29 countries under the academic mobility program. The countries are Poland, Austria, Czech Republic, France, Georgia, Kazakhstan, Lithuania, Moldova, Slovakia, Spain, Uzbekistan, United States, Italy, Belgium, Egypt, Belarus, Latvia, Kyrgyzstan, Greece, Romania, Sweden, Israel, Iran, Azerbaijan, Bulgaria, Germany, Turkey, Croatia and Hungary.
The degree will be issued by Ukrainian universities.
They will get the approval of the National Medical Commission only if the Ukrainian institutes organize academic mobility programs in the institutes of the above-mentioned 29 countries.
Those who complete their studies in this way must pass certain exams to continue their studies in India.
It is only recently that the national medical commission approved the academic mobility program.
Most Ukrainian medical universities started their courses on the 1st of this month.
No opportunities in India: Center
The center informed the Supreme Court that Ukrainian students will not be able to continue their studies in Indian universities. There are no provisions in the National Medical Commission for such a concession. In the affidavit submitted by Health Ministry Secretary Rajesh Bhushan, granting such a concession will affect Indian medical studies.
The low entrance grades obtained while entering medicine in India and inexpensive education expenses abroad are the reasons why students prefer overseas universities. The government has said that if it allows merit-poor students into India's leading medical colleges, it could lead to further legal action from applicants who were unable to secure a seat in the college.
The government believes that allowing medical admissions in this way will be tantamount to allowing disguised admissions.
Although the plea submitted by the inclusion of the Malayalees regarding the continuation of the studies of the Ukrainian students was considered yesterday, the hearing did not take place.