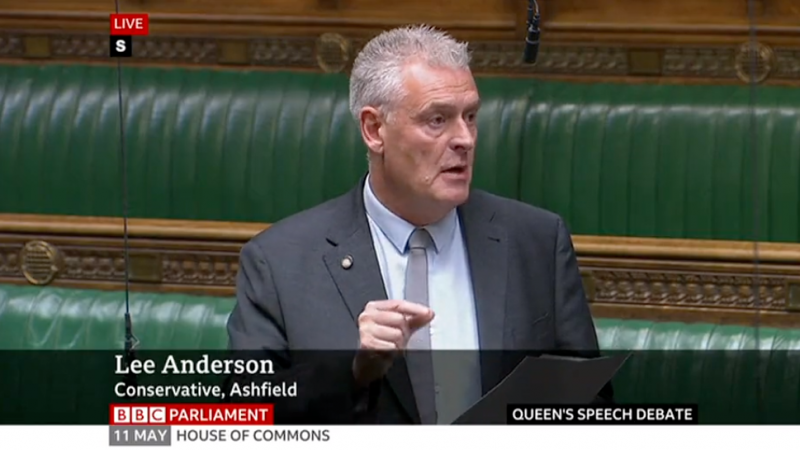 Attacks on food bank users betray an intellectually drained Tory party – LabourList
On May 5, although conservative groups across the country are trying to distance themselves from their embattled leader, the government has taken a largely insignificant but somewhat impressive step: the country is, in one form or another, ruled by the Conservative Party for 12 years. In a year, then (provided Boris Johnson does not get his wish for a snap election that may or may not doom him), they will be in power for the same length of time as New Labour.
Whatever other opinions you may have of New Labour, in 2010 it looked like a tired group, broken by years of infighting. Andrew Rawnsley, in this book The end of the party, spoke of the "falling twilight" on the New Labor project – and it is easy to see parallels with the current Conservative administration that Johnson finds himself leading. While the current administration has done its best to claim that it is running a separate project from David Cameron and Theresa May, many key players are still in place.
As you can see from their statements and further through the lack of options to replace Johnson, there is an air of decay and decline after the Tories, that 'partygate' and the failure to resolve the cost of living crisis are only exacerbating. No MP feels more emblematic of this decline than Lee Anderson, the Ashfield representative, and like it or not, one of the most talked about members of the 2019 school year.
Anderson announced himself to national media calling for the introduction of forced labor camps, before being filmed conducting a house call for Channel 4. He went on to say last summer that he wouldn't watch the most successful English domestic football. team of the past 50 years, because they took the knee in support of anti-racism efforts.
And it looks like Anderson wants to stay in the national spotlight. This week he called for the introduction of cooking and budgeting classes for food bank beneficiaries on a program basis in his constituency. Saying there is not a "massive need" for food banks in a country where the number of food banks has grown by at least a thousand in 12 years, Anderson said we have a "generation that cannot not cook a meal from scratch" and "can't budget". about 'scroungers' and benefits abuse on the agenda.Nor does it speak to Anderson's political savvy that it has now led to a row with food poverty activist Jack Monroe, with a potentially very expensive libel case on the horizon.
The Tories come to the same talking points they used in their first team – having watched the country grow poorer, angrier and more divided during their time in office. Watching this government's attempts to steady the ship with an increasingly weak grip on power is like watching the discolored final season of the Soprano as the consequences of each character's actions finally come back to haunt them: a sepia-toned government for a hollowed-out nation.
So the question is where does that leave the work. Given the state of the Tories, one could argue that simply letting them self-destruct without proposing policies too far from the center could be enough to propel Labor to Downing Street. Whisper it softly, but looking at the Labor leadership, they may also share this opinion. Keir Starmer's cautious approach, for better or worse, appears to be an attempt to win power by never rocking the boat enough to irritate potential Labor voters and – provided Durham police don't call his bluff – this strategy will likely be the foundation of their presentation to the nation.
There is cause for concern, however. As we have seen since beergate, the right-wing press, emboldened by Brexit and years of condemning anything remotely to the left, will try to paint the Labor leadership as a communist plot. It is telling, in an unfortunate mirror echo of Tony Blair, that the Sun has always published a leading article calling for his resignation, despite his attempts to woo them over the past two years. Unlike 1997, there will be a war to wage both with the Conservative Party and with the Conservative press. The local elections also signaled, despite Labour's moderate success, that the leadership cannot simply rely on left-leaning voters to hold their noses and vote for a program they lack, with the Greens and smaller parties making inroads significant across the UK.
Yet, with MPs like Lee Anderson ever willing to air those sorts of views in public, the lack of ideas on the Conservative side of the house is clear, making Starmer's job that much easier. After 12 years of government, it is obvious that the good ideas are gone and the good times are gone. Whether this intellectual decline means the party is really over for them remains to be seen.
Do you appreciate our free and unique service?
LabourList has more readers than ever – but we need your support. Our dedicated coverage of Labor politicians and personalities, internal debates, selections and elections relies on donations from our readers.
Support LabourList