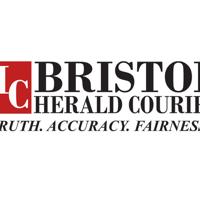 Comment: My students seem to have lost their motivation to get involved | Editorials
I teach at university and recently felt tremendous sadness.
It was the last class of the semester. When I said goodbye to my students, I sat alone in my office with the door closed. I took a deep breath and sighed, mentally exhausted and emotionally uncertain.
We have all experienced our own doubts and worries during the pandemic, questioning what we need and want, contemplating what is really important, seeking hope.
But after 15 weeks of lessons, I don't know if we can.
Mankind has shown that we can endure – world wars, burnt offerings, famine. But despite our ability to overcome, we remain marked.
I have been teaching in college for over 20 years and have had all types of students in my classes. For the most part, each class has had its unique level of engagement. But always a commitment of some degree – students who are ready to expand into their dreams, ready to question themselves, to question themselves, to absorb themselves in healthy and vigorous debate and the pursuit of 'creative work.
This semester, however, has been markedly different.
It was me ? Haven't I tried enough? The pandemic forced me to rethink my teaching. My interaction with students via Zoom and email has forced me to find new and sometimes exciting ways to educate. Online courses for college may work. But what is missing now? What has changed this semester?