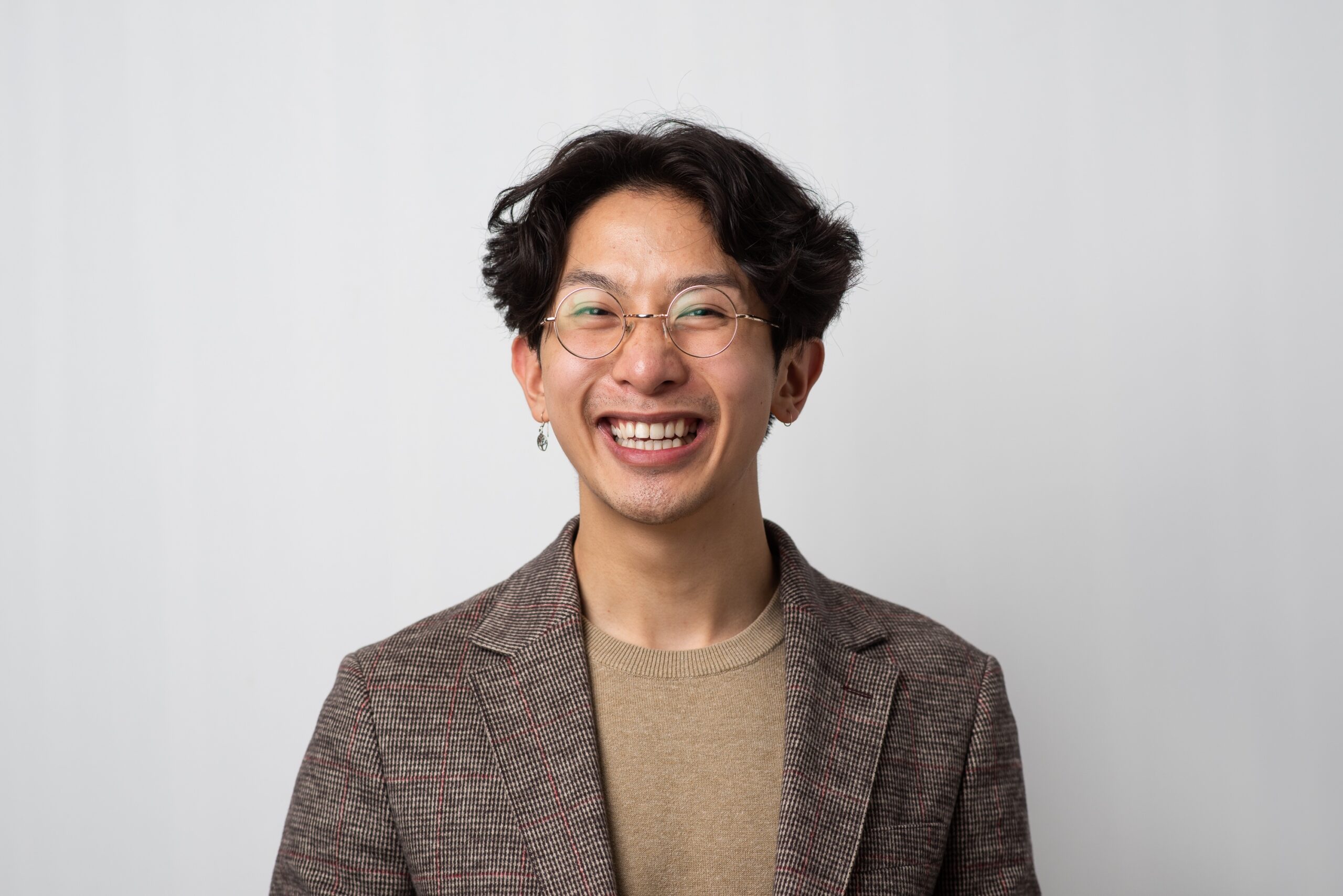 Conversations with McCall MacBain Scholars: Raymond Tu
Last fall, the first cohort of McCall MacBain Scholars arrived at McGill to begin their fully-funded master's or professional degree.
Launched in February 2019, with a historic $200 million gift from John and Marcy McCall MacBain, the McCall MacBain Scholarship offers mentorship, coaching, and a leadership program, while covering tuition and fees, and a living allowance of $2,000 per month.
Each member of this first cohort was chosen based on their character, community involvement, leadership potential, entrepreneurial spirit, academic strength and intellectual curiosity. This is a diverse group, representing a wide range of interests and experiences, ambitions and motivations.
As the 2021-2022 academic year draws to a close, we caught up with members of this pioneering cohort of Scholars and asked them to reflect on their groundbreaking experience.
As part of our Conversations with McCall MacBain Scholars series, we spoke with Raymond Tu, who is studying pharmacology, with a specialization in environmental health sciences, at McGill.
Originally from Guelph, Tu graduated from UNC Chapel Hill as a Morehead-Cain Scholar. Determined to pursue equity in health, he has worked on hurricane relief initiatives and conducted research on environmental health and infection prevention in low-resource settings around the world. He also spent a formative summer working with clinicians on HIV treatment and counseling in his parents' former home country of Vietnam.
Tu was involved with the UNC Chapel Hill Social Justice Center for three years, including as co-chair, and also contributed to a neighborhood oral history project. He volunteered there as a part-time teaching assistant in the chemistry department.
Where were you born and raised?
I was born and raised in Guelph, Ontario
What is your area of ​​interest and when did you start getting interested in it?
My area of ​​research is environmental health, the intersection of "things" (heavy metals, pollutants, pathogens, etc.) in our environment and how they affect our health.
Although I always knew I wanted to be a doctor and work to improve the health and well-being of others, my interest in the environment began in North Carolina, where the term "environmental racism" was coined to the first time. Learning that many of these injustices and harms were preventable, I sought to learn more about and pursue public health work, mentored by many mentors along the way.
Did do you have any mentors along the way?
One of my mentors, Dr. Janice Lee, helped me see and understand the challenges of regulating toxic substances in our environment, particularly in the current framework of balancing the interests of private business and of the general public.
What was your reaction when you learned that you had been selected as a McCall MacBain Scholar?
I usually try to manage my expectations so that I never get too high hopes for opportunities like this…So naturally, when I found out that I had been selected to be part of the first cohort of McCall MacBain Scholars, I I was shocked. , but very, very excited to be living in Montreal and having the opportunity to befriend such an amazing group of people.
What was your favorite part of becoming a McCall MacBain Scholar?
My favorite thing about becoming a McCall MacBain Scholar is the opportunity to form deep relationships with people who have had such different experiences than mine and, therefore, have such different perspectives and values. I feel like I've known some of these people for years, and it's really only been a few months!
What does the leadership development program look like? What was your favorite learning session or moment?
Some of my most memorable learning moments were when we placed ourselves on a "value line," going from completely disagreeing to completely agreeing with a given sentence. The first time we did this activity, I assumed that we would all generally have similar opinions, but I was pleasantly surprised by the range of opinions I heard and the various lines of reasoning used to justify their positions. It was a great joy to see the intricacies in how each of us makes sense of the world we live in and the thorny issues facing today's leaders.
Who is your mentor and what does he look like? What do you hope to gain from the mentoring relationship and other connections made through the scholarship program?
My mentor is Dr. Joanne Liu, pediatric emergency physician and former international president of Doctors Without Borders (MSF). Her fierce and firm beliefs in humanitarian aid have been a great inspiration. His involvement and leadership within MSF has provided me with a role model of a doctor who cares not only for patients in their immediate population, but also for the most vulnerable families and communities on the other side of the world.
Already, this mentoring relationship has provided me with more clarity on how best to heal people, especially those most underserved and marginalized by our current health systems, given my interests and experiences. unique. I hope the connections I will make and have already forged will provide more insight into how I can merge my hopes of advocating for health equity and providing compassionate care.
Tell us about the professional coaching you receive. What about your coach?
My coach is Miranda Ayim, three-time Olympian and incredible Canadian basketball player. For me, she has been a kind of beacon, helping me navigate the waters of life, school and work. During our coaching sessions, I bring a short list of dilemmas I face and ideas I explore, and Miranda gives me the time and space to think and think about how to approach each topic.
Overall, how would you describe your experience in the scholarship program so far?
The fellowship program provided me with the infrastructure and resources to think through issues that I otherwise would not have had the ability to solve on my own. I am eternally grateful to the people I had the privilege of meeting and the wisdom they imparted to me. I feel more confident in my ability to work alongside, serve, and learn from others.
What types of people do you think should apply for this program? What would you say to these potential candidates?
If you want to make a positive change in your community, whether you define that as your city, your country, or the planet you live on, and want to meet and learn from other people who are on a similar situation (but, above all , , different!), this program is made for you. Many of us didn't think we would be selected for this program, but we believed in ourselves and our work enough to write the application and put ourselves forward, so you should too.
What are your future plans?
I will be attending Schulich School of Medicine at the University of Western Ontario in London, Ontario. I intend to major in Public Health and Preventive Medicine or Medical Oncology, but I am ready to see my life turned upside down every step of the way, just like this fellowship program has already done.