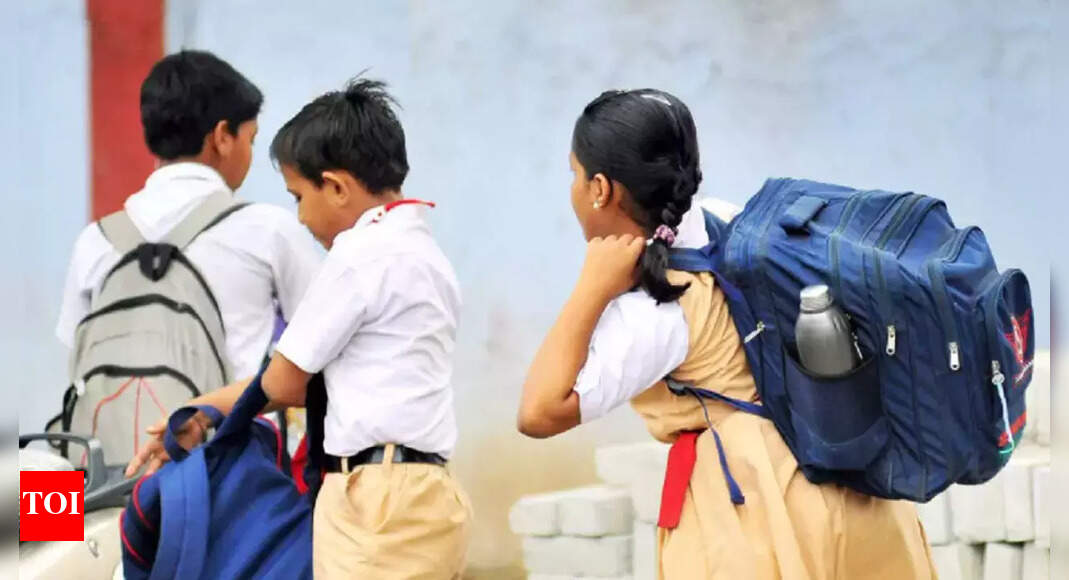 Goa plans to integrate 127 'out-of-school' children by end of school year | Goa News
PANAJI: Goa is expected to integrate 127 "out-of-school" children by the end of the current school year 2021-22, in line with the target set by the Union Ministry of Education. Goa has fallen short on this front in 2020-21 as the lockdown and general Covid-19 situation has affected state efforts to identify and integrate these children.
"The integration of 'out-of-school' children is very weak. The state should also provide information on the children of migrant workers affected due to the lockdown as a result of the Covid-19 pandemic," central government officials noted during the 2020-21 performance review of the state. 'State.
Under the Samagra Shiksha Abhiyan (SSA) scheme, the Union government provides assistance in identifying children who are out of school, such as the children of daily labourers. The children then receive nine months of non-residential bridge training and are admitted to a mainstream school in a class appropriate to their age.
Goa must now also identify children in the age bracket of 16-19, other than those under the age of 15.
"The state has not identified 'out-of-school' children in the 16-19 age bracket, as the ministry suggests. This process must be completed early," ministry officials told the state government.
The state was asked to support
students
in the 16-19 age group who are enrolled in open schools, as well as all children with special needs.
To ensure that during the pandemic, more students do not drop out of school and fall into the "out of school" category, Goa has been urged to establish a Control and Command Center (CCC).
"Teachers and schools should track student enrollment, home learning, dropouts, integrated child labor information, out-of-school children, textbook delivery, support required by teachers and schools, etc., and provide feedback at the district level," the statement said.
It was suggested that teachers could visit at least once a week and interact with students and parents, especially those residing in remote and remote areas.