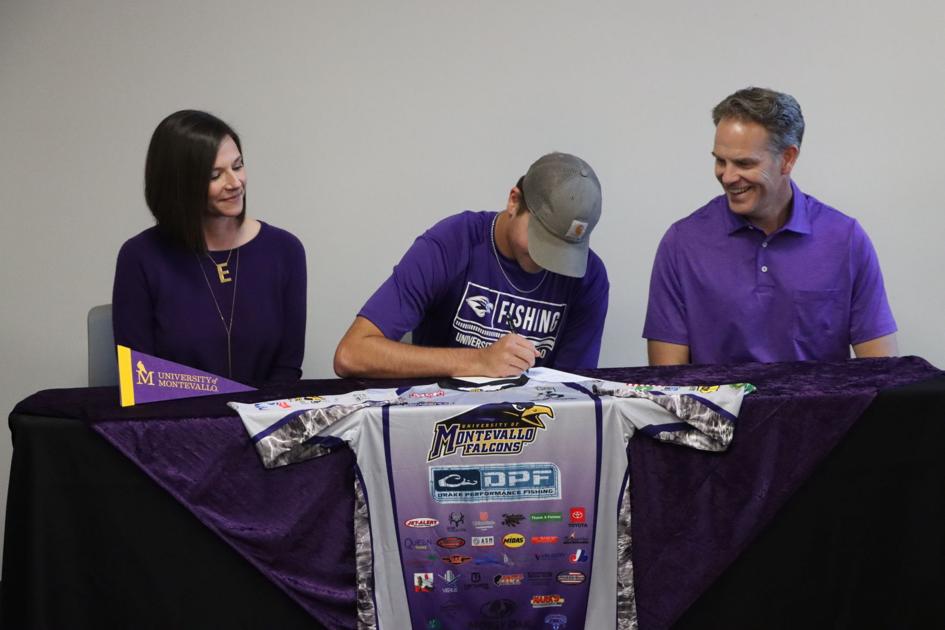 Greenwood Christian's Sorrow signs scholarship with Montevallo | High school
No matter what he did on Friday night, whether it was a football game in the fall or a baseball game in the spring, for Peyton Sorrow Saturdays are for fishing.
Sorrow, a senior Christian from Greenwood, has made an impact on the lake for the Greenwood Eagle Eye Angler team for the past seven years. After Sunday, Sorrow will officially continue his fishing career in Alabama, as he signed a scholarship to compete for the University of Montevallo.
"It was nice to be able to have friends and family," Sorrow said. "It was good to finalize it. It sounds surreal. I'm just ready to fish.
Sorrow started fishing with the Greenwood Eagle Eye Angler team at the age of 11, competing in tournaments on Saturdays statewide. To participate in tournaments, Sorrow and his family often had to leave their homes at 3 or 4 a.m. to arrive in time for the tournament.
At first, Sorrow struggled to compete with the high school kids, but after learning the intricacies of the sport, Sorrow has grown into one of the best anglers in the area, competing for a better finish regardless of which tournament he participates in. .
"The first two or three years were difficult. I think my first year I maybe caught two fish the whole year and then the next year I maybe caught three, "Sorrow said. "After that I started to learn and I started to be able to go a little more. It was like a staircase, I guess you could say. The more I learn, the better I get.
Greenwood Eagle Eye Angler coach John Cooper has been directly involved in the development of Sorrow, as Cooper has been the team's coach since 2014.
"At 11, you are dealing with people older than you, up to people aged 18. It's a step forward in competition every year, "said Cooper. "The biggest thing I've seen of him is his effort to compete week after week, month after month and how his abilities have developed over time and his understanding of where to fish, from lures to use, how to get around on the lake.It just got better year by year.
Sorrow chose Montevallo over Lander after learning about the school's Outdoor Scholar program.
"It works to promote outdoor conservation, so that was one of the most important things," Sorrow said. "It's a program that has different classes that teach you about trapping and different outdoor conservation techniques. They give you an all expense paid trip to go fishing or hunting across the country. It was definitely one of the most important things … I think the outdoor study program is the thing that attracted me. "
When he moves to Alabama in the fall of 2022, it will be Sorrow's first time living outside Greenwood.
Contact sports writer Cody Estremera at 864-943-2530.