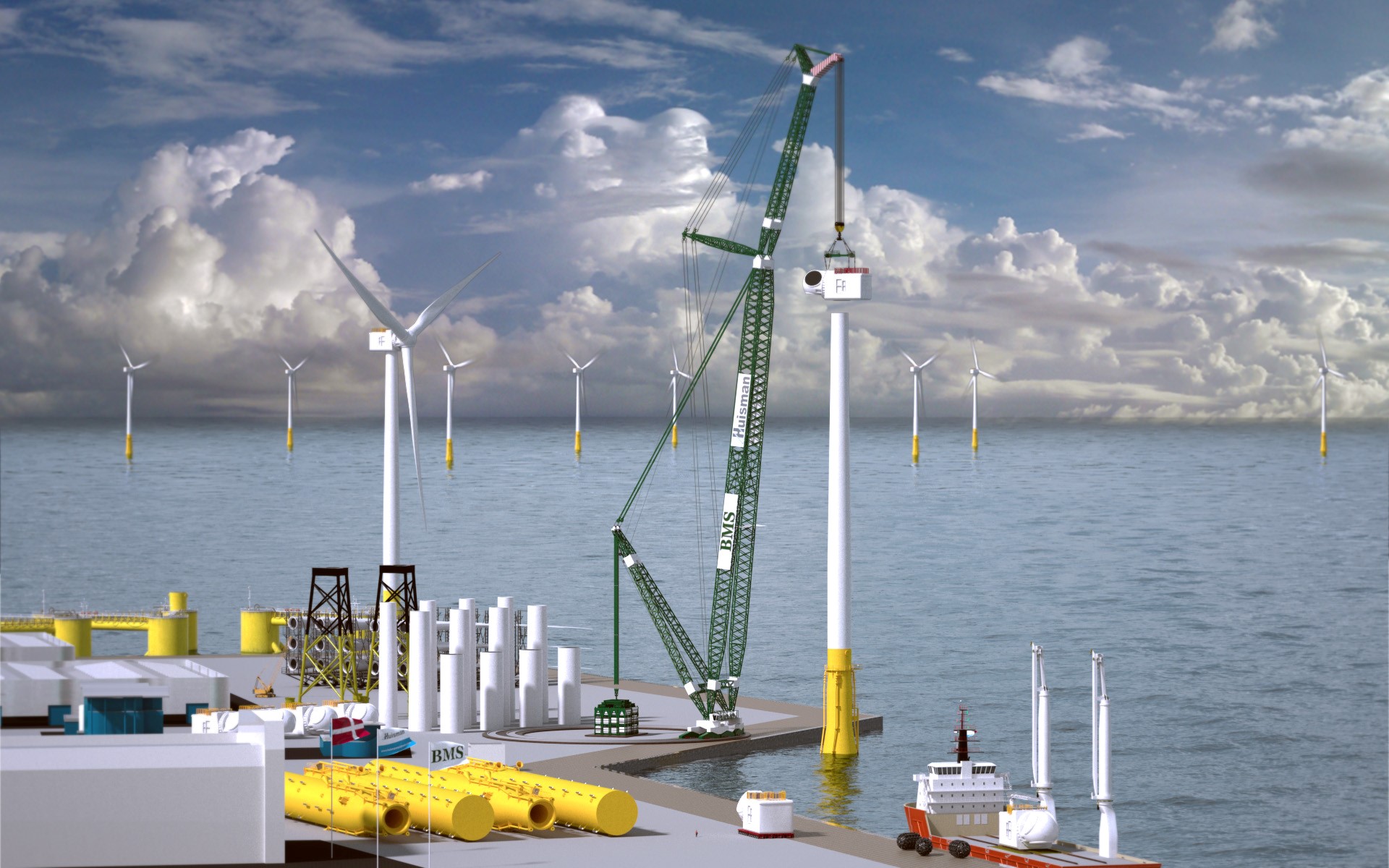 Judge Rules Mammoet's IP Infringement Action Against Huisman Illegal
The Provisions Judge of the District Court of Midden Nederland, the Netherlands, ruled that Mammoet's intellectual property (IP) infringement claim against Huisman regarding Huisman's contract to supply a 3 000 tons to BMS is unfounded and therefore illegal.
The judge ordered Mammoet to share the rectification we provide in full:
"In February 2022, Mammoet alleged that Huisman may be infringing its intellectual property rights with Huisman's 3,000mt ring crane contract with BMS. The suggestion of intellectual property infringement is unfounded and therefore against Huisman. The Provisions Judge of the District Court of Midden Nederland (Netherlands) has, by a judgment of April 28, 2022, ordered Mammoet to share this rectification. On behalf of Mammoet, I hereby request you to delete any information based on the press release shared with you earlier, or alternatively, add the contents of this letter (in its entirety) to your article Sincerely, Mammoet Holding BV Paul van Gelder, CEO.
As reported, Mammoet launched a patent infringement investigation in early February, investigating what was described as a "possible violation of his intellectual property rights by Huisman and BMS Heavy Cranes."
The investigation focused on the recently announced series of land-based cranes, including a 3,000 tonne ring crane, by Dutch crane specialist Huisman and Denmark's BMS, Mammoet said at the time.
Huisman, in response to Mammoet's claims, said the company would confidently await the outcome of Mammoet's investigation and would investigate in the meantime to determine if the allegation was legal.
"Huisman is the inventor of the modular ring crane. Since delivering the first of its kind 25 years ago, we have accumulated decades of experience in the design and construction of this type of crane," Huisman said in a statement in February.
"Huisman has very high standards of intellectual property in the development of our technically advanced products. This is also the case with the design of the 3,000 meter Ringer Crane for our client BMS Heavy Cranes, a newcomer to the growing heavy lifting market. As we do with every contract, prior to signing with BMS Heavy Cranes we conducted a thorough patent investigation to ensure there was no infringement.
Follow offshoreWIND.biz on: