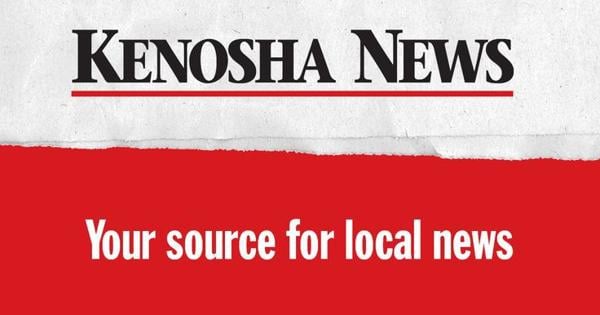 Kenosha County-area students named to UW-Whitewater Spring Academic Deans List | Education
WHITEWATER – The following students from the Kenosha County area have been named to the University of Wisconsin-Whitewater Dean's List of Academic Honors for receiving a GPA of 3.4 or higher during the spring semester 2022 (listed by hometown):
BRISTOL: Abby Sokoloskis, Amanda Gorsuch, Bekah Gruener, Hannah Gruener, Kelly Crowe and Miranda Hopkins.
BURLINGTON: Adan Ojeda, Adelia Mahaffee, Aryel Plomb, Ava Bishop, Ben Laskowski, Brooke Chilcoat, Bryce Boeckenstedt, Caitlyn Jacobsen, Cameron Schrader, Chase Pirocanac, Chloe Kleeman, Dylan Peterson, Elizabeth Klein, Frank Koehnke, Gavin Foote, Hannah Chart, Hannah Robinson, Heather Smith, Holly Schilz, Jenna Gulig, Joey Berezowitz, Joshua Lopez, Julie Roznik, Justin Paasch, Lauren Dufek, Michael Wasmund, Molly Miller, Natalee Bearce, Nicole Miller, Paige Manssen, Sally Windler, Sarah Mangless, Scott Darville , Scott Werner, Shelby Lingar, Skylar Fry, Tania Limon Ramirez, Tara Petrozelli and Tom Trocke.
KENOSHA: Brenden Scheuermann, Elizabeth Johnson, Jacob Glinski, Kaycee Diel, Noah Pederson, Abby Giese, Abby Sturino, Adam Kessler, Caitlyn Dolan, Celeste Gomez, Cora Shircel, Gabrielle Clark, Graciela Quintero, John Leahey, Joseph Maldonado, Josh Dascoli, Kaitlyn Fritz, Matthew Quist, McKenna Willms, Natalie Hummelt, Amanda Hood, Amy Robleski, Brooklyn Stevenson, Cynthia Lin, Grace Lara, Kylie Lara, Molly Thompson, Courtney Van Hoof, De'Andra Tucker, Kaitlin Demoss, Nick Cairo and Zach Goebel .
PLEASANT PRAIRIE: Amelia Gallo, Brooke Adamczyk, Hannah Brenner, Jackson Selin, Lindsey Coughlin, Matthew Goss and Noah Aron.
SALEM: Amber Parys, Ashley Toomey, Geneviève VanKammen, Hannah Coots, Julisa Sand, Kari Lumm, Matthew Bruzas, Noah Fox and Ryan Ultsch.
TREVOR: Anne Taylor, Augie Horak, Kyle Grzyb, Mary Teumer, Maxx Lomas and Sydney Griffiths.
TWIN LAKES: Alfred Hodges, Ashley Falasz, Danielle Garrett, Dillon Vézina, Dylan Griffin, Dylan Sanchez, Emily Vershowske, Grady Duffy, Jasmine Castillo, Jordyn VanZeeland, Sophia Parisi, Stephanie Mays and Talia Nordigian.