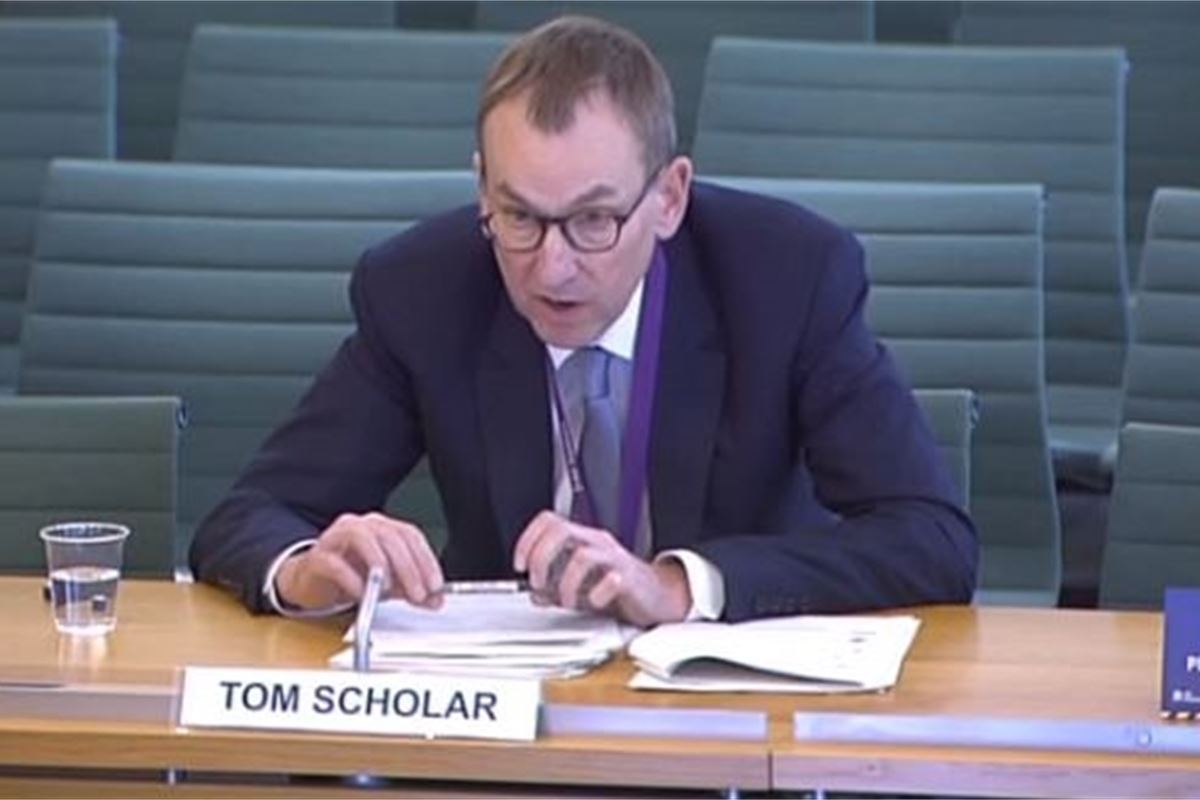 Kwarteng sacks dry permanent treasure Tom Scholar
The new Chancellor Kwasi Kwarteng has effectively sacked the Permanent Secretary to the Treasury, Sir Tom Scholar.
The Treasury announced this afternoon it was launching a search for a new senior civil servant after Kwarteng called for a 'change of leadership' less than 48 hours into his term as Chancellor of the Exchequer.
Treasury Director General for Tax and Social Care Beth Russell and Public Expenditure Director Cat Littlle will lead the department as acting permanent secretaries while a new dry perm is selected.
Scholar, who has been the Treasury's top dog for the past six years, surprised many when he was offered a second five-year term at a time when other senior officials such as Sir Simon McDonald and Jonathan Slater were purged from their posts.
Kwarteng and Cabinet Secretary Simon Case paid tribute to Scholar's 30-year career in public service, the peak of which saw him serve under six chancellors – three of them in the past two months.
However, a succinct three-sentence quote from Scholar painted a clear picture of the course of events.
"The Chancellor has decided it is time to change direction at the Treasury, and so I will be leaving with immediate effect," he said.
"It has been the privilege of my career to lead this great institution since 2016. I wish the Treasury the best for the times to come, and I will cheer them on from behind the scenes."
Scholar's predecessor as Director of the Treasury, Lord Nick Macpherson, disparaged Kwarteng's decision.
"Tom Scholar is the finest civil servant of his generation. Sending it back makes no sense," he wrote on Twitter.
"His experience would have been invaluable in the coming months as government policy puts massive upward pressure on the cost of funding. As Gordon Brown used to say "they don't think".
Case said he wanted to thank Scholar both professionally and personally for his "remarkable" public service and leadership.
"Tom has been an unwavering and loyal colleague to many of us – and we will be forever grateful for his wise counsel, generosity, humor and decency," he said.
Kwarteng said Scholar had been a "dedicated and exemplary public servant" who helped lead the Treasury and government through many challenges, and that he left public service with "the highest honour".
During his time in public service, Scholar advised successive prime ministers and chancellors on international and economic issues, and served as the UK's representative to the International Monetary Fund and the World Bank.
He became a dry Treasury perm in the final days of George Osborne's time as Chancellor, then went on to serve under Philip Hammond, Sajid Javid, Rishi Sunak, Nadhim Zahawi and – very briefly – Kwarteng.