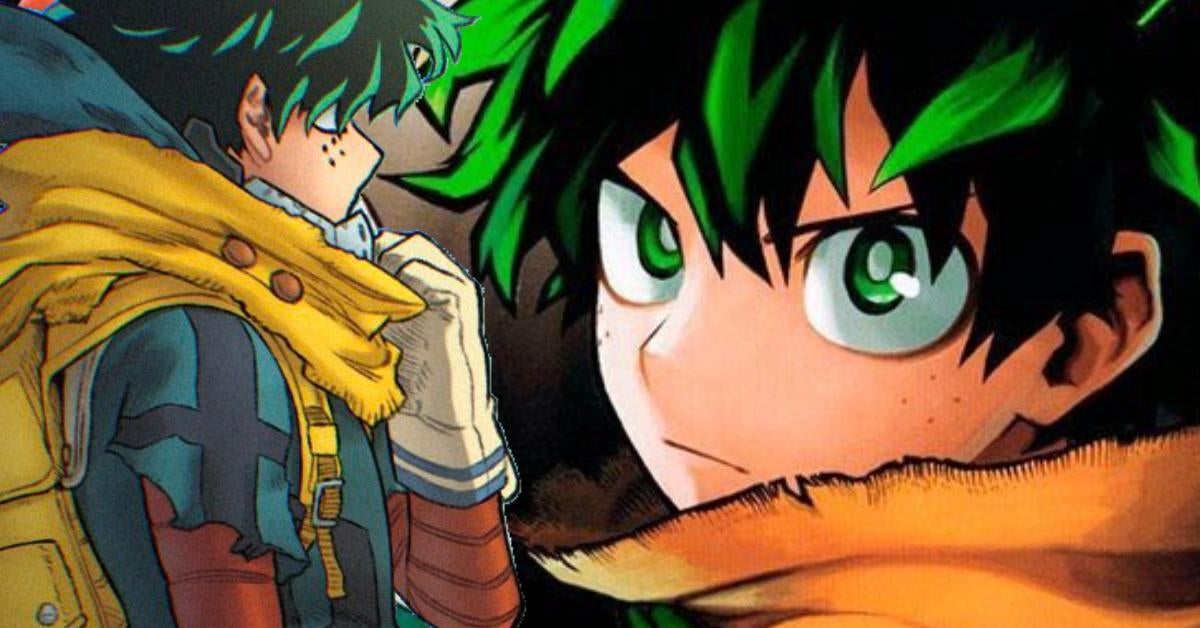 My Hero Academia Shares an Official Look at Izuku's New Costume
my hero academia revealed a preview of the colors of Izuku Midoriya's new hero costume! Izuku has been through quite a bit of trouble since the beginning of the final act of Kohei Horikoshi's original manga series. It all started with a major makeover from the jump as Izuku completed a brief stint as a vigilante hero trying to take out as many bad guys as he could on his own. This process changed him both inside and out, and there was no better reflection of that change than the transformation of his hero costume as a result.
Deku's original hero gear had been completely damaged and messed up to the point that he could advance with most of them. With a perspective shift leading into the final war against the villains, Izuku also had one final shift. Keeping the tattered pieces of the costume he could after all that's happened while catching up with some new gear, Izuku now has a brand new costume for the final war. Along with the cover of the latest issue of Shueisha's Weekly Shonen Jump magazine, you can check out what this new costume is supposed to look like below:
週刊少年ジャンプ16号
土曜日での発売です!#ヒロアカ は表紙で登場!

早朝、今週登場する
とあるワードが
トレンド入り!

状況はハードですが
素のデクがちょっと
見れる最新話。

ぜひ、ご一読を! pic.twitter.com/TXR7ndK7DX

— 僕のヒーローアカデミア公式 (@myheroacademia) March 19, 2022
my hero academia kicked off a new phase of the final act as the final battle between heroes and villains, and there's likely to be plenty more change for the young hero before it's all over. Heroes and villains are going all out to take each other down and now Izuku has even more on his shoulders than ever before. It will be much easier said than done to win the series' final conflict, as Izuku has already found himself in some crazy new complications.
0
comments
Series creator Kohei Horikoshi previously revealed that if all goes as planned, the series is set to end in a year. From the looks of each new chapter, that definitely seems to be the case, but we'll see as the series continues with new endeavors. But what do you think? Do you like Izuku's new costume for the series finale? What do you hope to see from him before it all ends? Let us know all your thoughts on this in the comments! You can even contact me directly about all things anime and other cool stuff @Valdezology on Twitter!