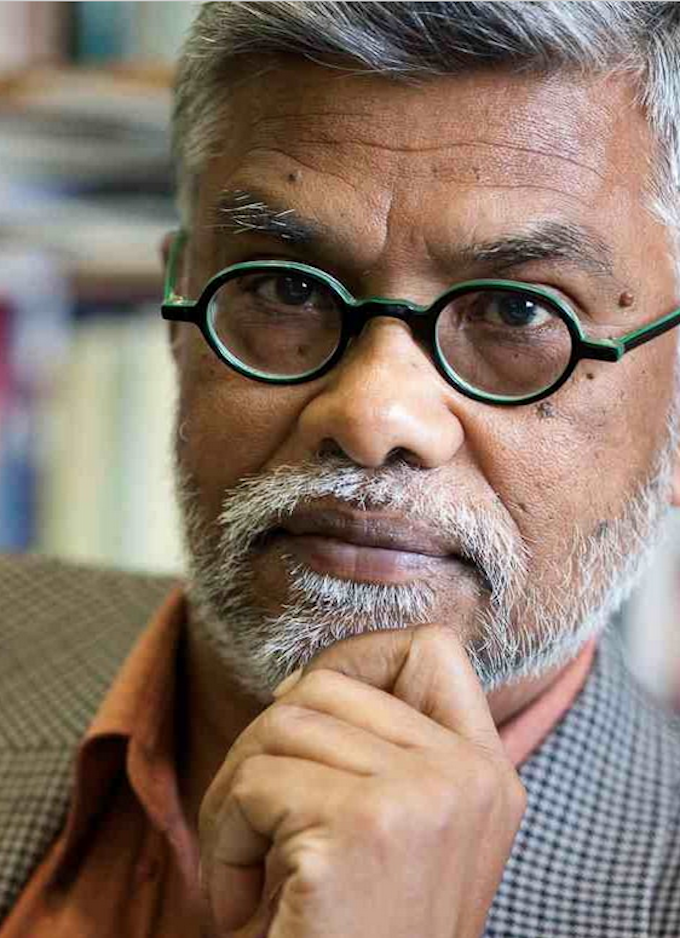 Professor Brij Lal: a champion of democracy and Fiji's best scholar
OBITUARY: By Professor Biman Prasad
Brij Vilash Lal, banished from his homeland by the Bainimarama government in November 2009 for having defended democracy and banned from entering Fiji on the orders of the Prime Minister, has died in Brisbane, 12 years after the draconian act of a heartless government.
The sudden and shocking death of Professor Brij Lal at the age of 69 should create a moment for all Fijian citizens to pause and reflect, even as we are distracted by our many personal challenges brought on by the pandemic and our others. deep national issues.
Professor Lal was a giant on the international academic scene. But for the last 12 years of his life, the Bainimarama and FijiFirst governments prohibited him from returning to his birthplace.
Some of Fiji's most notable, internationally renowned personalities are international sports figures, businessmen and diplomats. But among historians and academics, Professor Lal stood out across the globe.
Coming from a poor farming family in Tabia, Vanua Levu, Professor Lal has become Emeritus Professor of Pacific and Asian History at Australian National University, one of the top-ranked places of learning. in the world.
He was a recognized expert on the Indian diaspora around the world. He has been recognized as the preeminent historian on the history of engagement and Girmitiya.
Among his many books, he has written authoritative biographies on AD Patel and Jai Ram Reddy, two of Fiji's most influential political leaders.
1997 architect of the Constitution of Fiji
Professor Lal will be remembered as one of the architects of the 1997 Fijian Constitution. His membership in the three-member Reeves Commission, along with former Speaker of Parliament Tomasi Vakatora, ushered in a multi-party government and national law strongly protecting good governance, human rights and multiracialism.
It is this constitution that the current Prime Minister Voreqe Bainimarama, as commander of the army, repealed twice in May 2000, only to be reinstated by the Fiji Court of Appeal in March 2001, and to new in April 2009, introducing a new legal order.
However, Professor Lal is perhaps best known in Fiji as the target of a petty two-man government of Voreqe Bainimarama and Aiyaz Sayed-Khaiyum, who banned him and his wife, Dr Padma Lal, to return indefinitely to Fiji.
This is because Professor Lal stood up for democracy and the rule of law at a time when the Bainimarama government did not want to be criticized. Professor Lal remained excluded from Fiji until the day of his death because Fiji's political leaders could never say they were wrong.
And they have repeatedly refused to reverse their wrongdoing despite the resumption of parliamentary democracy 7 years ago in October 2014.
The meanness of the Fijian rulers
The meanness of the Fijian rulers will not take away Professor Lal's impressive achievement and scholarship, for which he will one day be fully recognized where he was born. All of us in Fiji are the poorest of its irreplaceable loss.
The National Opposition Federation Party will hold a condolence meeting in memory of Professor Lal and details will be announced soon.
The party offers its deepest condolences and condolences to Dr Padma Narsey Lal, the Yogi and Niraj children and the Lal and Narsey families in Fiji and abroad.
"I don't know if I will ever be able to understand the mystery of Fiji and if I will ever be allowed to come back and embrace my homeland again. But I know an unalterable truth no matter what, the rolling green hills of Tabia will always be a special place to me. Home is where the heart is.
– Professor Brij Vilash Lal, October 2020
Professor Biman Prasad is leader of the opposition Fijian National Federation Party (NFP) and former colleague of Professor Brij Lal at the University of the South Pacific.