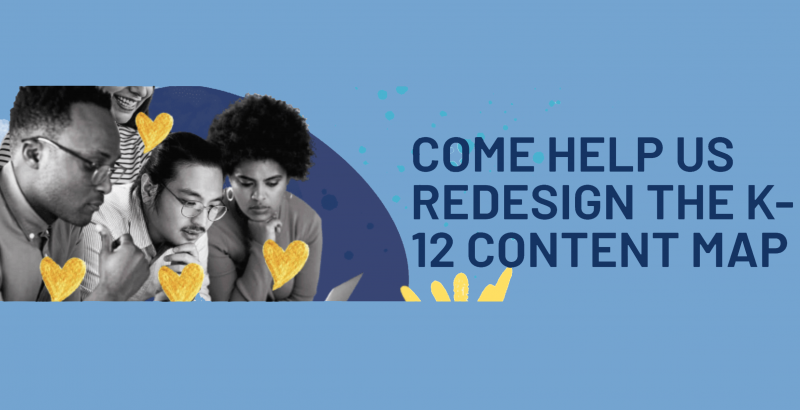 Schaef: It's time to rethink K-12 academic standards. This summer, we invite educators, experts, academics and parents to join us.
Get essential education information and commentary delivered straight to your inbox. register here for the daily 74's newsletter.
IIt was sort of a blue sky in Boise, Idaho. Kelly Brady, then director of the Idaho Mastery Education Network, took the stage. Before a room filled with hundreds of educators, she began to tell the story of Idaho's journey towards realizing the promise of mastery-based education, in which advancement is based on demonstrated learning. , rather than on time, and "success is the only option".
In the midst of this heartfelt address, she did what one would not expect of a state education department head: she questioned academic standards as we know them.
At his request, staff members carried what looked like a modern-day Dead Sea Scroll to the front of the room. "How many state standards does Idaho have for its K-12 education system?" She asked the audience. Staff began to unroll the parchment of standards along the perimeter of the conference hall. Kelly's team had printed the state's 4,758 academic standards. "Is that a reasonable expectation and does it promote relevant learning for all of our learners?" "
The public of educators seemed as stunned by the tally of standards as they were by the almost heretical act of suggesting that the standards needed a significant overhaul.
A decade has passed since the publication of four of the most dominant academic standards frameworks in the United States: Common Core State Standards for English Language Arts, Common Core State Standards for Mathematics, The Next Generation Science Standards and the C3 Framework for Social Studies.
Despite their widespread adoption and adaptation of state assessment systems and local program models to align with them, these frameworks have not resulted in improved educational outcomes. US scores on the International Student Assessment Program, or PISA, have stagnated since the 2000s. These frameworks are problematic for other reasons as well.
First, they are organized mainly by grade level; although they reflect research on college readiness, they lack a foundation for how young people learn. The use of age-based grade levels is an outdated approach, and it has caused great damage, ranging from funding schools, to standardized test scores, to using cumulative averages as a gatekeeper for access. scholarships and university admissions.
Second, 80 percent of the authors of these four frames were white, and the same proportion came from academia. In my analysis, there were no learning science experts at the table and very few K-12 educators or industry professionals on the writing teams. There was also no representation from Indigenous educators or Indigenous communities, although 72 percent of Indigenous students attend public schools.
Third, race remains a major predictor of access to education and outcomes, but executives fail to explicitly and meaningfully address race or racism. The only mention of race is in the C3 box for social studies: "Understanding… the evidence to say that humans cannot be categorized into separate biological races. There is an ongoing legislative movement to ban speech about racism in schools, yet a large majority of Americans think we have a problem. What if schools were places of meaningful learning around these complex issues, as students develop critical thinking, communication, and self-reflection, which most employers say they want in future hires?
In response to these shortcomings, our small but powerful team at reDesign, an educational and social impact design consultancy, brings together 100 content experts with diverse backgrounds and geographies – including professionals in the field of education and social impact. industry, academics and educators K-12 – for a week-long virtual design studio, to be held June 27-July 1 and conceptualized by reDesign Co-Founder and Creative Director, Dr. Antonia Rudenstine. Participants will work together to reinvent academic standards and write a new K-12 content map that provides recommendations for the concepts, topics, and skills most important for young people to learn in school. The content map will be open for public input and use, and guided by an advisory board for which reDesign is seeking experts. To bring the Content Map to life, reDesign has launched a Designer-in-Residence Program, whereby 50 curriculum designers across the United States will create a survey-based curriculum aligned with the new Content Map that will be available at low cost through an online marketplace.
Three basic design principles will shape the K-12 content map and aligned curriculum design effort:
Based on the concept: What if we move away from the standards and move towards a concept map informed by the learning sciences? Conceptual understanding is essential for learning, memory and the acquisition of expertise and constitutes the "hangers" on which new ideas are interpreted and assimilated. The K-12 card will prioritize important concepts, with bodies of knowledge that reflect diverse histories and perspectives serving as branches that support flexibility, exploration, and choice.
Including: What if the new K-12 content map could provide learners with both 'mirrors' and 'windows' that reflect and affirm their identities and experiences, while helping to broaden their horizons of understanding beyond the lines. of difference ? An inclusive curriculum requires flexibility and a celebration of difference. It is time to reject the idea that assimilation, or standardization, is the goal of education. Human variability is no exception; it is the rule.
Antiracist: Why do most Kindergarten to Grade 12 programs exclude Native American history after the 1900s? Why did the work of correcting a major historical lie, circulated in a high school textbook by a billionaire publishing house – which referred to enslaved Africans as "migrant workers" – fall on a black teenager and his mother? To be anti-racist, academic executives must reject ahistoricism, the denial of history that undermines the cause of racial justice; they must explicitly support anti-racist ideas and policies, and they must recognize and celebrate the many deep contributions of blacks and browns over the centuries. Finally, to be anti-racist, university executives must be designed in an inclusive manner, with diverse voices and perspectives at the table.
With that in mind, we invite educators, industry experts, academics, parents, and anyone with an interest in public education to share ideas through the reDesign Community Contribution Form and help shape the future of learning outcomes for K-12 education to support a more inclusive identity. – affirmed and equitable education for all.
Sydney Schaef is educational designer and general manager at reDesign.
Related
Subscribe to the 74 newsletter
Send letter to editor