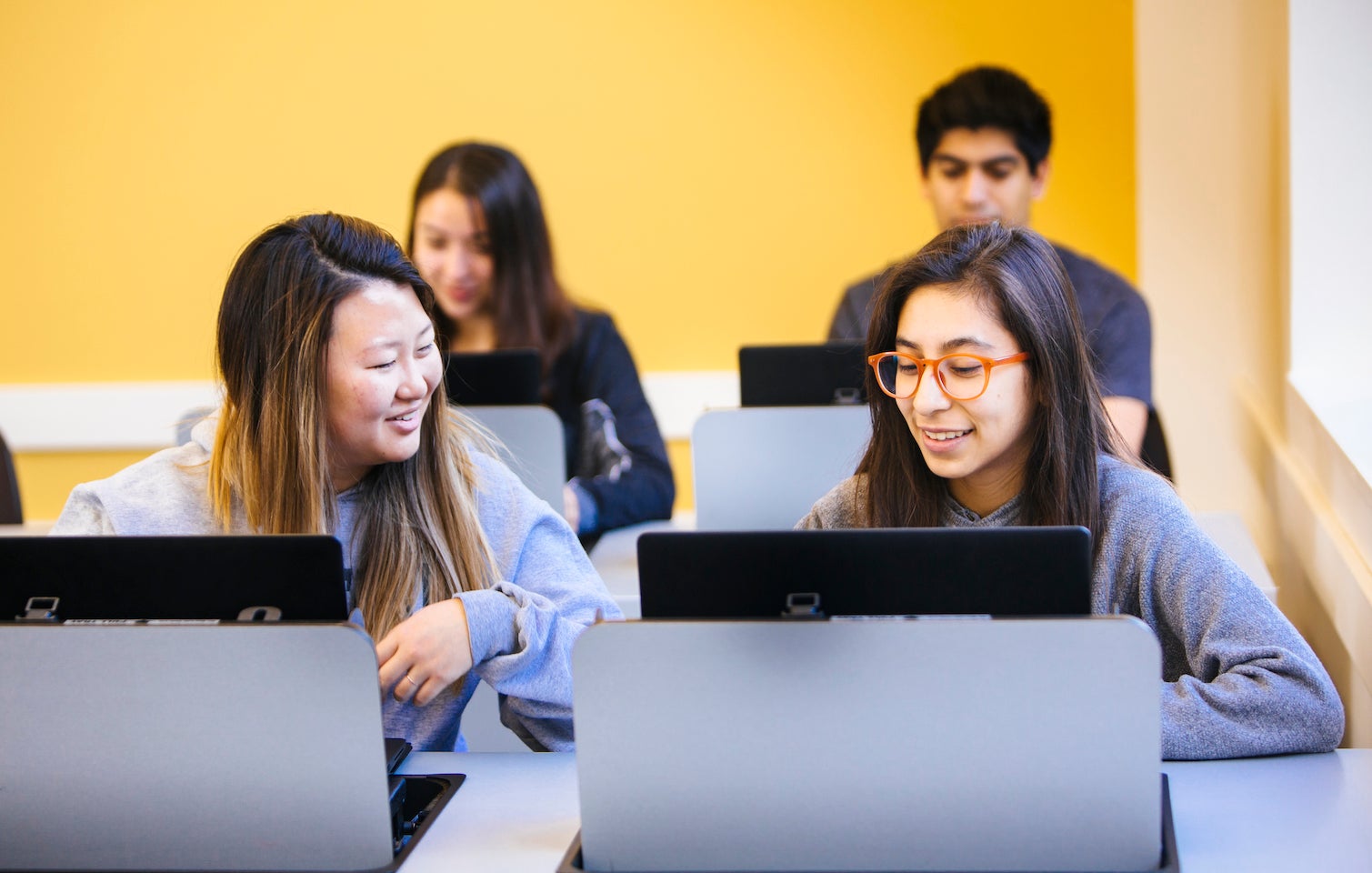 UC Riverside FIERCE Scholars Diversify Inland Empire Teaching Staff
The UC Riverside School of Education is building a pipeline to funnel UCR undergraduates into a graduate or degree program at the School of Education. The Fueling the Inland Empire Region with Community Educators, or FIERCE Scholars, scholar program is designed to improve equitable educational and economic outcomes in the region, which is one of the nation's fastest growing population centers and is home to some of the largest school districts in California.
Students participating in the three-year program will benefit from mentorship, professional development opportunities and an annual scholarship of $1,000. The first cohort was launched this school year and two additional cohorts are planned for the fall of 2022 and 2023. These last two cohorts will be funded by a $165,375 donation from SchoolsFirst Federal Credit Union.
"We are honored to support FIERCE Scholars at UC Riverside School of Education, an incredible program that provides a more equitable path for future educators. The program's focus on building diversity among educators in the region will inspire future generations of students in the community," said Bill Cheney, CEO of SchoolsFirst FCU.
The program is the brainchild of Acting Dean of the School of Education, Louie Rodriguez.
"My vision for the FIERCE Scholars program is to create an initiative that aims to transform the regional education workforce by capitalizing on and retaining Inland Empire talent here in the region. By investing in the development of local community educators, we are making an intergenerational commitment to our communities and striving to have a meaningful impact," he said.
A study by the UCR Center for Social Innovation highlighted the need for greater diversity among teachers and education leaders in the Inland Empire. The report found that there were 15.9 white teachers for every 100 white students, compared to 1.7 Latinx teachers for every 100 Latinx students in the Inland Empire, even though the majority of students in the region are Latinos. In addition to the lack of educator diversity, many districts are facing teacher shortages due to the COVID-19 pandemic and lack highly qualified educators in key subjects of math, science, education special and bilingual education.
With over 80% of UCR's undergraduates identifying as students of color, UCR's FIERCE Scholars program aims to place more highly qualified teachers in regional schools by recruiting more of these students into graduate and degree programs.
Amos Lee, assistant professor of education and coordinator of the FIERCE Scholars program, said that one of the goals of the FIERCE Scholars program is to support the transition from undergraduate to a graduate or professional study program, in part by providing access to information on teacher credentials, school psychology, among other things.
"Many in our cohort are the first to attend a four-year university. Likewise, for many, they will be the first members of their family to apply for a graduate program," Lee said. "It is therefore crucial to ensure that they have multiple opportunities to learn more about their career interests and to support their preparation to apply for graduate programs."
Xochilt Salgado, a student at RCU, is a member of the first cohort of FIERCE Scholars. She is Chicana and a daughter of first generation immigrants.
"I've lived in the Moreno Valley for over 20 years, which I call home. Moreno Valley is where my community is, and it's where I plan to use the support and knowledge that I learned in FIERCE Scholars," she said.