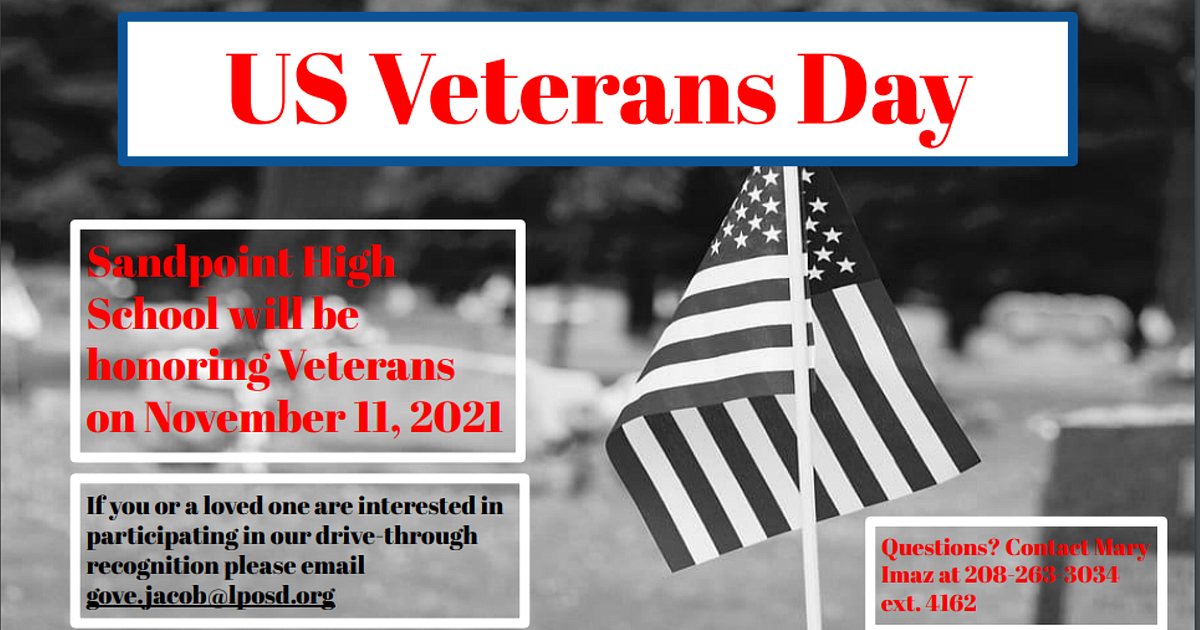 Veterans Day event takes on a new twist at SHS
SANDPOINT – Sandpoint High School will be hosting a Veterans Day drive-thru event to honor veterans in the community.
In recent years, SHS has honored veterans at a special assembly.
However, due to the current pandemic and health concerns, representatives of the SHS Student Council said they could not hold these assemblies in a safe manner for veterans, participants and students.
"However, the council has been able to plan a way to honor those who have served our country in a way that is safe for all who participate," said Jacob Grove, member of the SHS student council.
In order to overcome these challenges, SHS will be hosting a drive-through recognition event on November 11. Veterans interested in participating will meet at 9:30 a.m. First Baptist Church at 1230 Michigan St., and will then be escorted by local police to the parking lot at Sandpoint High School.
The veterans will then cross the parking lot of the secondary school, greeted by the students on the way.
Anyone interested in participating in the event is kindly requested to contact [email protected]
Contact Mary Imaz with any questions at [email protected] or at 208-260-3034, ext. 4162.